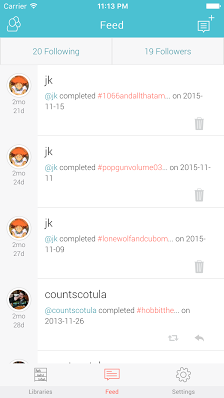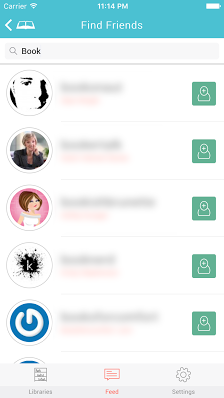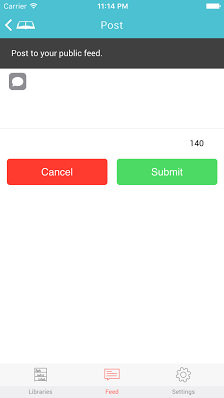 The feed is Libib's way to keep track of your what your friends are currently reading, watching, listening or playing.
Libib will automatically post your item status' to the feed if the item is part of a published library and you've added a began/completion date. You will be able to see the status'  of your friends items as well.
To find friends, click on the profile icon in the top left corner. This will bring up the find friends input box. You can search by username, a real name, or an email address to find people. To follow users, click on the green profile icon. (To unfollow someone you have followed, they will have a red profile icon, which you can click on.)
To create a post of your own, click on the post icon in the top right corner. This will bring up a textbox in which you can type up to 140 characters about your current reads, or what you're listening, or anything at all… Your followers will get your message in their feed.
The following tab will list those that you are following.
The followers tab will list your followers.
Clicking on a user's image will take you to their feed.