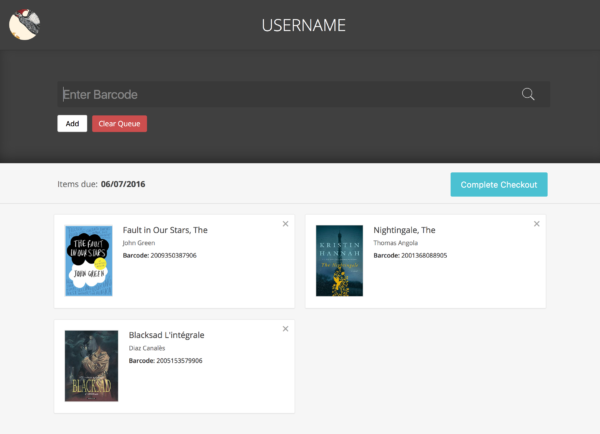 Libib offers a kiosk mode which allows patrons to self-checkout using custom barcodes and a physical barcode scanner.
The kiosk does require using custom barcodes (which Libib automatically provides for every copy of an item). The barcodes will need to be printed out and affixed to each item in order to scan. You can export a csv list of barcodes by going to:
Settings > Libraries > Export barcodes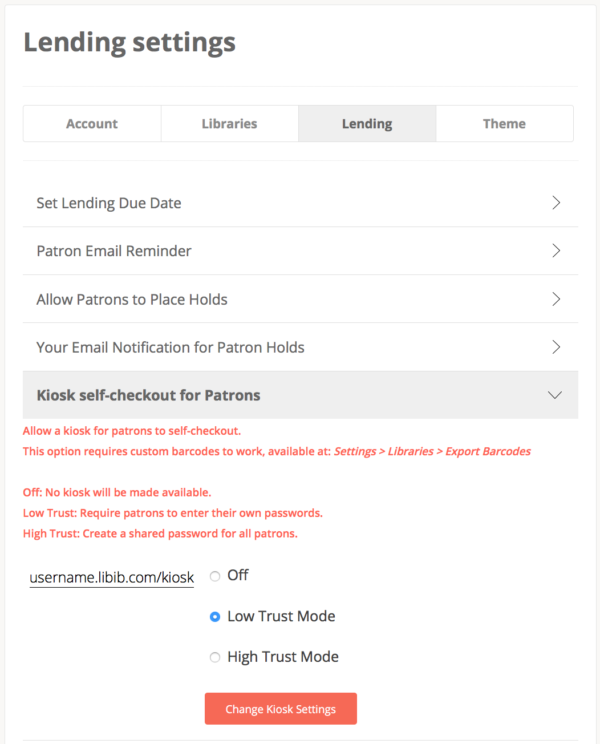 To turn on the kiosk go to:
Settings > Lending > Kiosk self-checkout for Patrons
The options for kiosk self-checkout are:
Off: No kiosk will be made available.
Low Trust: Require patrons to enter their own passwords.
High Trust: Create a shared password for all patrons.
In "Low Trust" mode, patrons will be required to enter in their unique/individual passwords to complete checkout.
If using the "High Trust" mode, the manager will be prompted to enter in a shared password. All patrons will be able to use the kiosk with this password in order to complete checkout.
Once turned on, the kiosk will be available at:
https://username.libib.com/kiosk