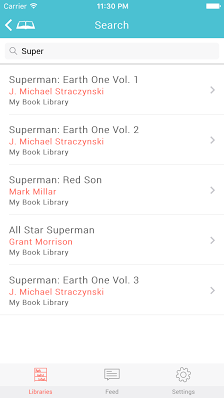 Clicking on the 
magnifying glass
 in the top right corner on the 
libraries
 page will bring up an input box that will allow you to search across all your libraries at once.
The results will display: title, creator (author, director, band, platform), library the item resides in.
Tap on any of the items to review its details, or make further changes to that item's options.