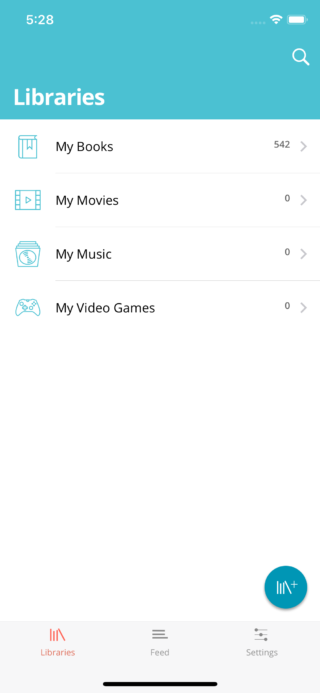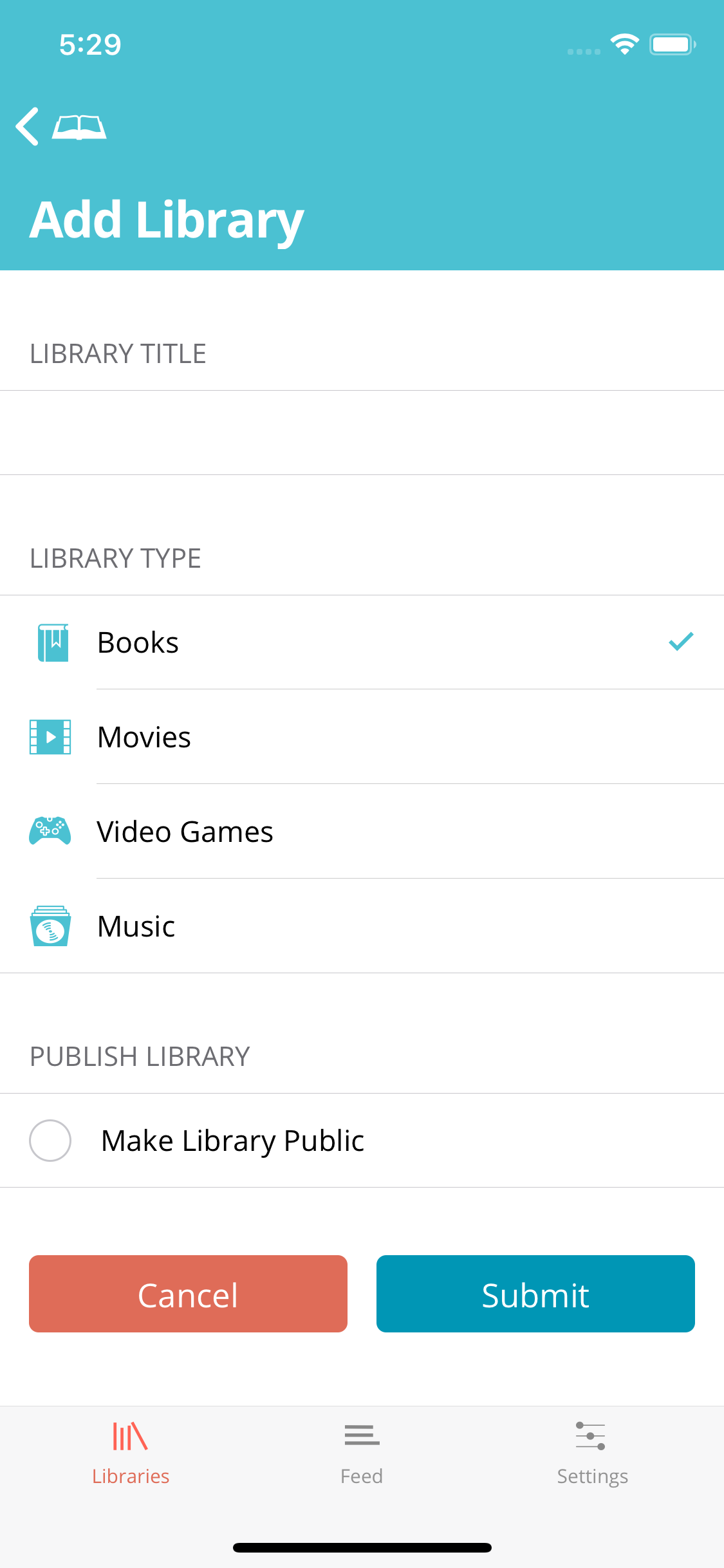 When in the libraries tab, tap the "+" button in the bottom right corner to bring up the add library page.
From this page you must give your library a title and choose the type of library: books, movies, video games, or music. You can also choose to publish the library. This will make the library accessible to the public online. You can find your public page at https://username.libib.com.
Tap submit to create, or cancel to go back.
Creating a new library will automatically create it in the cloud as well – libib.com will reflect any changes you make in the app!
If you've made adjustments on the website, but don't see them on the app, you can pull-to-refresh your library page.